3 Tips to Upgrade the Lighting to Create a Smart Home
A smart home is becoming a popular trend because it is energy efficient. The energy costs are rising and people are looking for ways to reduce the consumption and make the house a safe place to live. Smart homes are worth investing in as they make life comfortable and easy. Upgrading the lighting is the perfect starting point for upgrading the house and making it smart.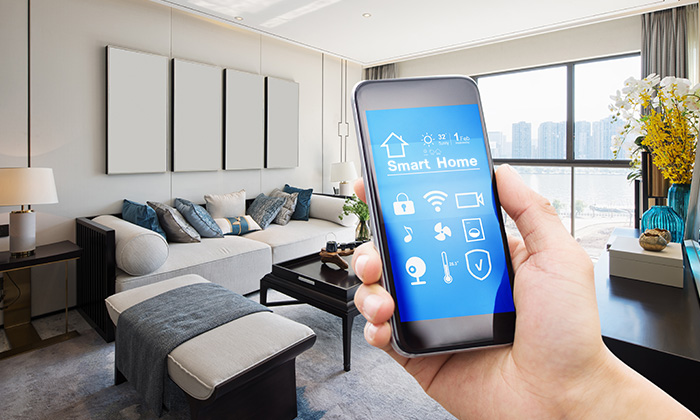 There are a lot of ways that you can use to make the house lighting smart and energy efficient. There are temporary as well as permanent changes that you can make to improve and upgrade the house lighting. If you are not ready to change all the lighting of the house then here are a few tips that can help you use the lights you have in the best way.
Create a Smart Home with Smart Bulbs:
Lighting is a necessity for a functional and comfortable home and if you want to make your house a smart home then you need to change your bulbs. Nowadays there are smart bulbs available that will improve the energy efficiency of the entire house and they are durable as well. Swap out the CFL lights in the house for LED lights. The LED lights have a longer lifespan and lower the energy bills without compromising the comfort of the house. You can control the smart bulbs with your phone. If you forget to switch them off then you will be able to switch them off even from a remote location using your phone. You can also schedule smart bulbs to switch on or dim at any time you want. You do not need to install a dimmer switch as you can use an app to do that.
Invest in Color-Changing Bulbs:
There are two options when you are buying smart bulbs. There are white colored bulbs and other colored options as well. The white bulbs are an obvious choice but if you want to use lighting to improve décor of the house then colored lights are a great option. Using colored bulbs to the suspended ceiling lighting is an excellent way of adding a splash of color to the room. The colored bulbs are slightly expensive than white ones. There are models that can mimic the sunset and sunrise and they create a comfortable and cozy atmosphere.
For a smart home, you can program the smart bulbs to change colors in an event of a fire or smoke alarm going off. You can also program them to gradually fade as you go to sleep and switch on as the sun rises.
Smart Light Switches:
The number of bulbs, lamps and recessed lighting of a smart home depend on its size. If you need to install a lot of smart lighting then it can get a little expensive. If smart bulbs are out of your budget then it is better to invest in smart switches as they are more affordable. By installing smart switches there is no need to change the bulbs so it does not cost too much.